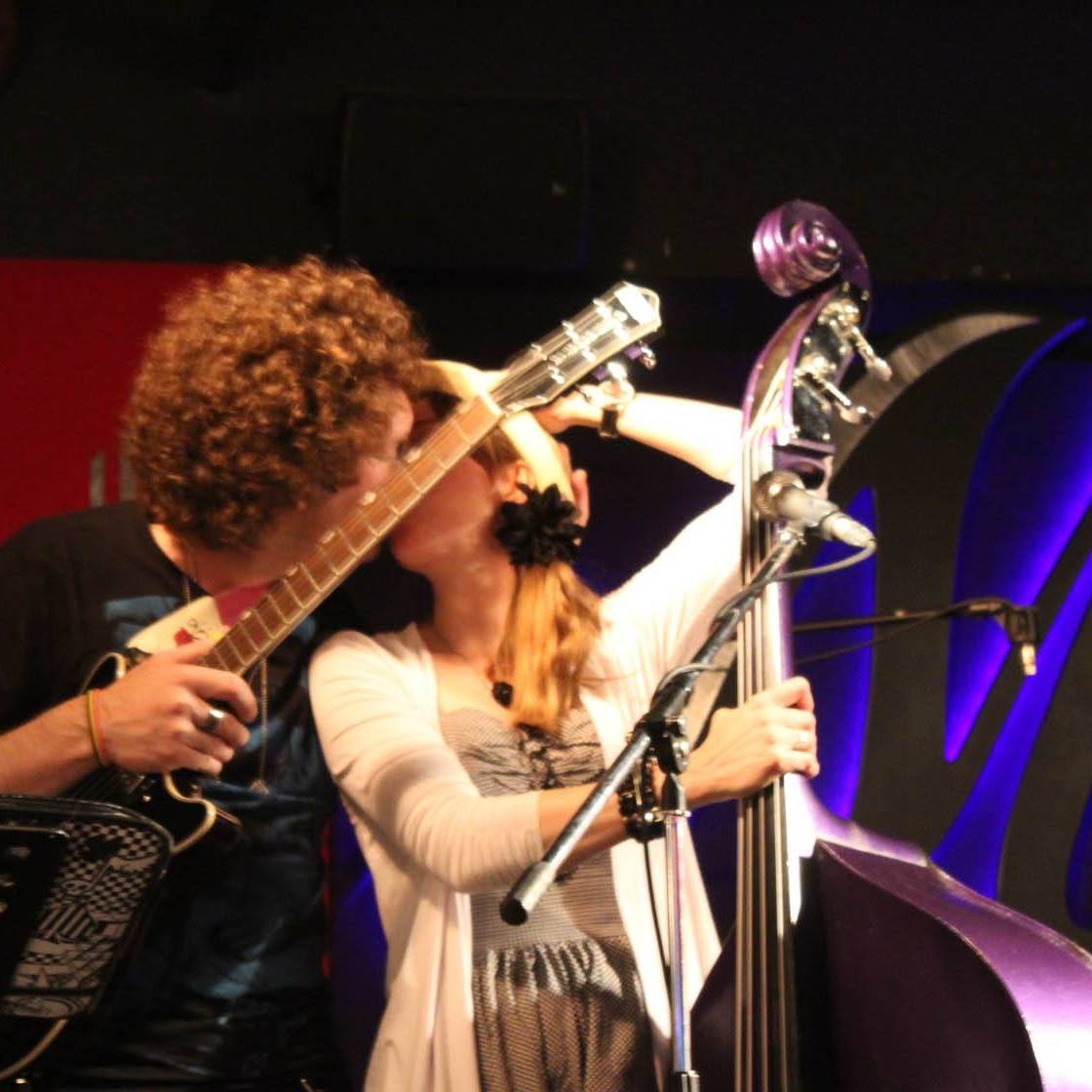 My fella Craig Galambos and I met through music at a local cafe jam I was hosting. We knew it was love, and we knew we had to play together! This July, it will be 2 years of the best relationship I've ever been lucky enough to have… Craig is sweetest, kindest, most incredible good-hearted guy. We started out learning a few for jams, and we played a few private gigs last summer — house parties and a rib fest, randomly.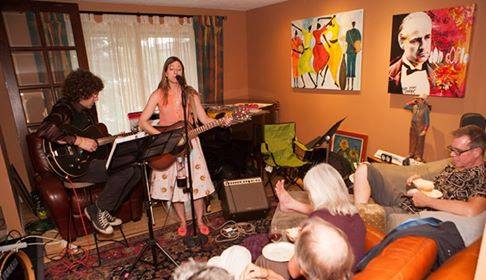 For the past few months, we've been busy with Total Gadjos, the 7-piece Eastern European folk-punk band we both play in.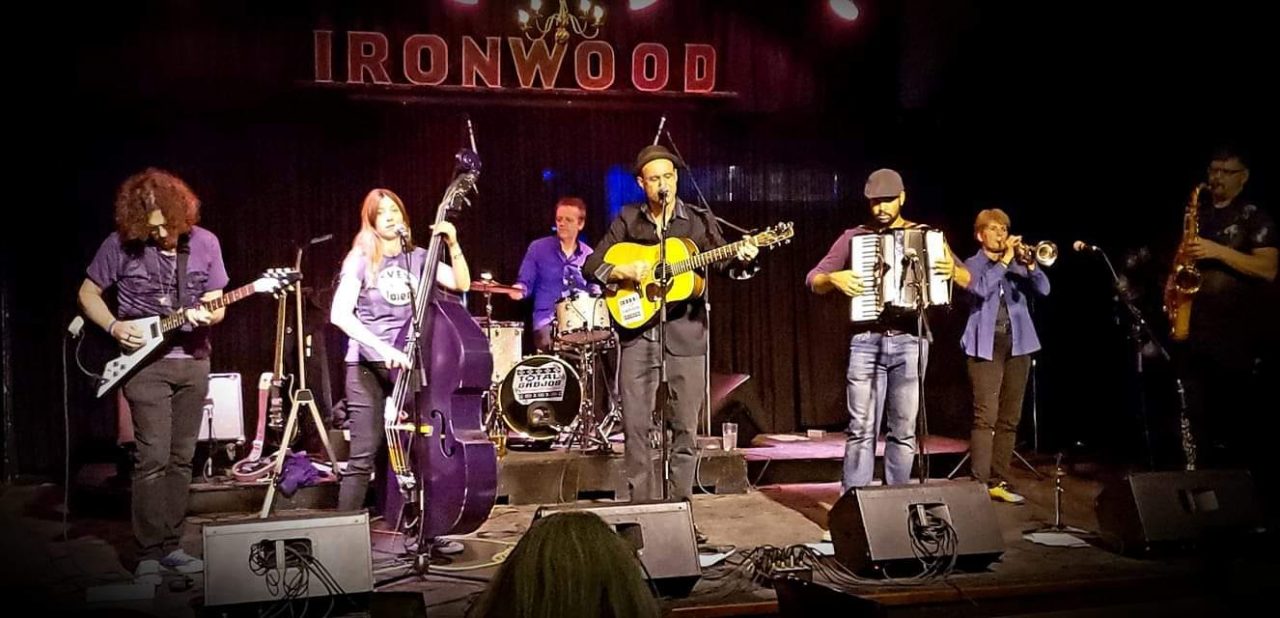 But we just came off of a couple of important Gadjos shows at the Ironwood and Big Winter Classic festival, so I knew it was time to book us a duo show and get us back out there!

As Bluebird Telegraph, with Craig on guitar and me on bass and vocals, we play our favourite nostalgic covers in multiple genres (folk, classic country, rock, wartime tunes, vocal jazz, rockabilly, Canadiana, you name it)… and a sprinkling of my singer-songwriter originals, if the gig allows.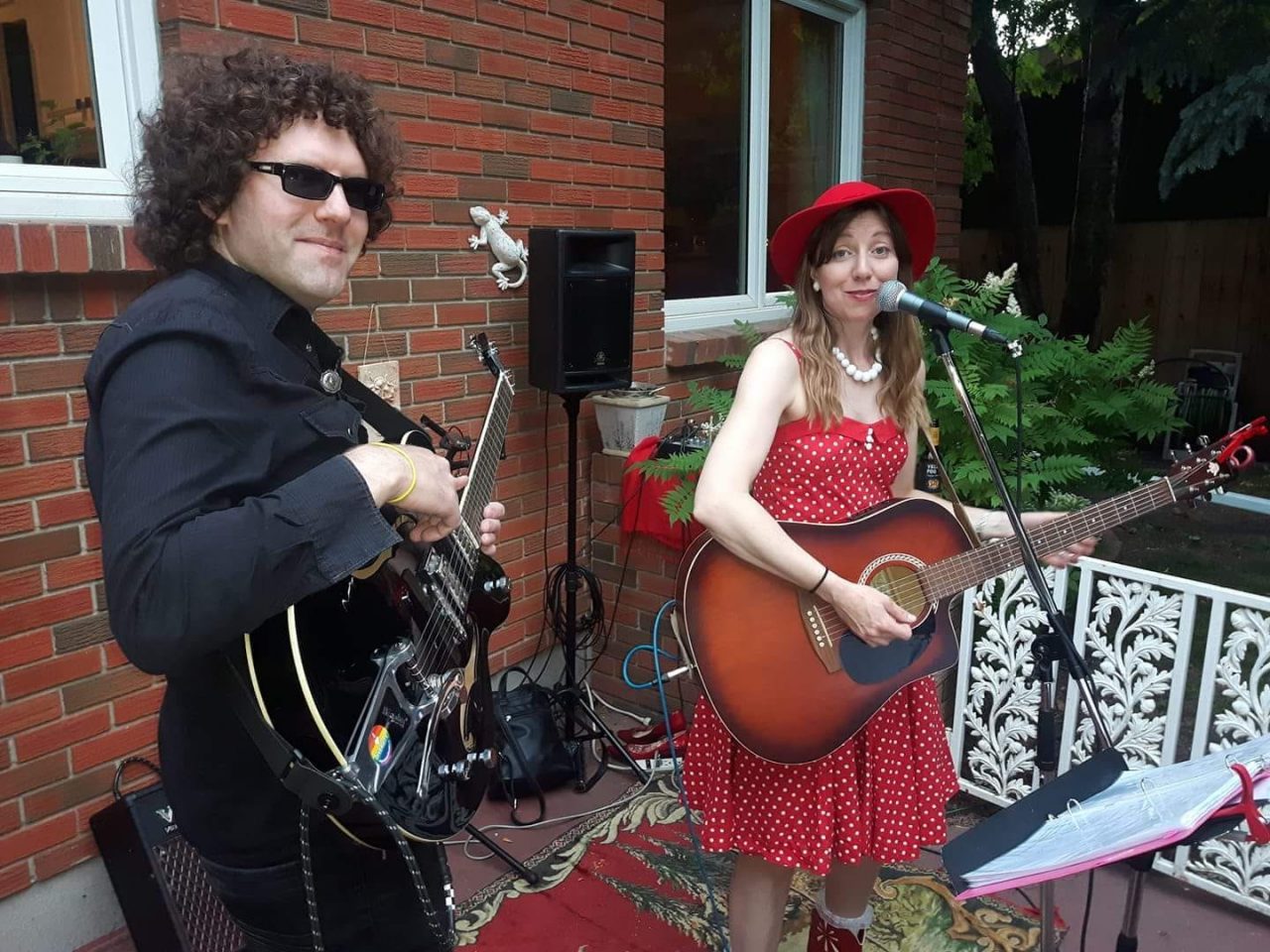 We would love to see you on March 1, 2019 at Mugs Pub, Calgary! No cover, and we play from 8 pm to 12 am. Mugs has amazing food and craft brew, as well as live music, and the staff and regulars are super nice; you could come and go, but you likely won't want to leave until your stomach, your ears, and your need for social connection are fully satisfied. Thanks Brett at Mugs for the gig!
Here's the Facebook event link: https://www.facebook.com/events/1037993906386131/

I've also just made us a page there… please come click Like!
https://www.facebook.com/bluebirdtelegraph